Glorybound partners with local Christian treatment centers, churches, businesses, and volunteers to offer services and programs to committed, yet struggling families.
Special Message:
From Pastor David Meyer
"Facing the Unknown"
Request for help
From Dave Clutter
Unprecedented issues face our world and have a unique impact on ministries like Glorybound.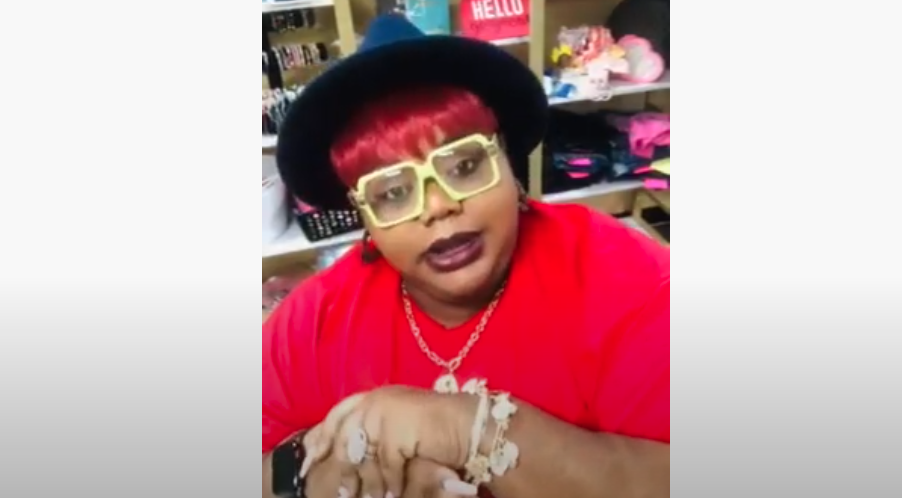 Testimonial
From Latasha Green
This is what Family Recovery looks like!
Impossible you say! It can't be that time already! Ah, but it is! Right now, we are currently seeking donations as we prepare for at least twenty-five (25) Thanksgiving gift baskets to bless families in recovery this Holiday season.
We have been blessed with many partners like you over the years now and we all work together to encourage and reach out in a tangible way. Your donations go a long way in helping us get this done.
Come join on Saturday, November 18th, 2023.
You will be glad that you did.
*We need everything for these gift baskets this year, and we are including a list of the food items we have always given in the past. Any donation would be a blessing, whether food or financial. It has cost as little as $25.to provide a meal for these precious families.
Please let us know prior to November 18th what your level of participation will be to help in the planning process. We are grateful for your continued faith walk with us as we attempt to be a blessing to our families.
Please call us at 763-486-7301, if you can help in any of these areas this year.
The voices of a million angels
could not express our gratitude!
(The following quotes were made by the Glorybound women.)
TO GOD BE THE GLORY FOR THE THINGS HE HAS DONE!
In trying times, we give God glory!  In the face of fear & desperation, we give God glory! No matter what the circumstances or the situation we will continue to give our God glory!  He is worthy to be praised! Glory Hallelujah!
As we observe our world, we see evidence of the enemy everywhere. Covid-19 is running rampant. Substance abuse is uncontrollable. It has attacked household after household. It has infiltrated our society and is the vehicle the devil is using to cause death and destruction in our families. He is not prejudice and will entrap anyone he can get his hooks into. Red and yellow, black and white, NO ONE is precious in his sight and we are losing this battle. Right now, there are endless treatment programs out there for the addict. We are seeing everything from Christian & secular programs to inner city & rural programs to state-funded public programs to private luxury spas for celebrities & the very rich. Everything from 30 day to 60 day to 120 days to 3 months to 6 months to 12 months? What about the family? Though not the addict, they are equally affected by the addiction. The only thing worse than being a drug addict is loving a drug addict...Were it not for Glorybound, these kinds of families would be left by the wayside to fend for themselves, feeling hopeless & alone. But Glorybound. . ., has been a beacon of light for these families and has attempted to direct them toward the transforming power of the cross.
For 24 years, we have fought this fight and we have not given up. The battle is ongoing
We are grateful to you for your faithful prayers & support over the years. As we have been challenged on all sides, you have held up our arms. But we don't fight alone.  As we battle on the front lines, you have anointed our wounds. God sent you to bless our efforts and you have responded in obedience. 
The voices of a million angels could not express our gratitude. . .
Yes, we have been challenged., but in the midst of trials and tribulations, we walk by faith and not by sight, believing God all the way!  He has promised never to leave us or forsake us and that is true. You have proven that you won't leave us either. Thank you for traveling on the journey with us. Your faithfulness to the families of Glorybound has blessed us exceedingly and abundantly, far above that which we could ask or think. You are special to us. We need you to survive.
Friday Night Programs
6:00 pm: Family Dinner provided by local churches
7:00 pm Children's Programming & Adult Bible Study
The children's program includes age-appropriate activities and the Bible study topics include Christian marriage, prayer, leadership, parenting, and family issues.
Where we meet:
Revive Church | 7849 West Broadway | Brooklyn Park, MN 55445
"I would like to take a minute to express my gratitude for Ms Sharon and everyone else that plays a role in Glorybound. I went through Glorybound in 2011 and my life has been forever changed because of Glorybound Ministries. What I was taught in the time I went there has  changed my life and I am so blessed to have a relationship with God. I would never be where I am today if it wasn't for this ministry. I will never be able to repay Ms Sharon and this ministry for what they gave me. I owe my life to this ministry. To some they may be small but to me they were a life saver and that was HUGE in my life. I have a special place in my heart for this ministry and for God. Thank You. AMEN."
-Terry Welter
Referral and Resource Network
A network of Christians provide goods, funds, and services to Glorybound families.
Fellowship Groups
From golf tournaments to tent revivals, Glorybound hosts events to celebrate and share the Gospel while raising awareness and support. All events point families to a new, drug-free lifestyle.
WHO WE ARE
Glorybound is a family restoration center that ministers directly to families of men and women in treatment programs who are struggling through the ravages of drug and alcohol abuse.
We are a non-profit organization and you can read more on our Guidestar page.
WHAT WE DO
During and after the treatment program, Glorybound offers accountability and helps meet the family's physical, spiritual, and emotional needs. Our goal is complete restoration of the family unity by using Christian faith-based social services.
HOW YOU CAN SUPPORT US
Glorybound relies on the generous support from individuals that believe in the power of God to heal families. You can join with us and support the ministry by becoming a monthly donor, giving a one time gift or by participating in our annual golf tournament fundraiser. If you are a church of have your own business consider becoming one of our partners.
Our Story
The process of recovery is a family affair. In 1991 John Thomas began treatment at Teen Challenge and through that process was he delivered from eighteen years of addiction to heroin, crack, and alcohol. While John found healing, Sharon was hurting and not prepared for a "changed" man. Sharon was dealing with health issues and still harbored anger, frustration, and resentment. 
It was not until they spent time apart when John came to Minnesota for work that God was able to begin to deal with Sharon's issues. He gave Sharon hope and a promise of healing. She soon followed her husband to Minnesota. God followed through on his promises and through nine surgeries Sharon was healed. 
John and Sharon started Glorybound in 1997 to minster directly to families of men and women in treatment programs struggling through the ravages of drug and alcohol abuse. John passed away July 2006. Sharon along with her sister Diane continued to passionately fight for families in recovery. June 2022 Sharon passed away due to health complications. We miss her tremendously! She is resting in the arms of Jesus, celebrating with John, and their daughter Chrissy. 
God gave Sharon and John Thomas the calling to minister and support families impacted by substance and incarceration. We also know that God's vision for this ministry has not ended or stopped because they are no longer physically on earth. Their desire was to keep the ministry alive and active. We covet your prayers, love, and support as we continue to follow God's leading this ministry.
Joseph Bulmer
Chairperson
A Statement from our new Executive Director
God has given me a heart and a ministry for "the least, the lost and the last" which includes prisoners and their families, homeless and addicts. My heroes are the women and children who support the men who have usually abused them in a variety of ways. These women work, pay the bills, raise the children and even support their men. 
I have been involved with Glorybound and Diane and Sharon for a long time. I have been called to become the executive director during this new season since Sharon went to be with her glorious Lord and Savior Jesus Christ, desire to be involved in working with the Glorybound family by the grace of God to support yapand this wonderful ministry.
It is our sincere hope that you will Please Prayerfully Consider Making a Special Donation at this time.
As you are able, your support will sustain vital programs serving Families in Recovery during this period of unexpected financial impact.